Participate with your Team
Offer a unique opportunity to your team
Your team at Jam Camp

don't dream it, live it!
Would you like to make your team experience a unique mix of sport and entertainment? Sign up for Jam Camp with your team!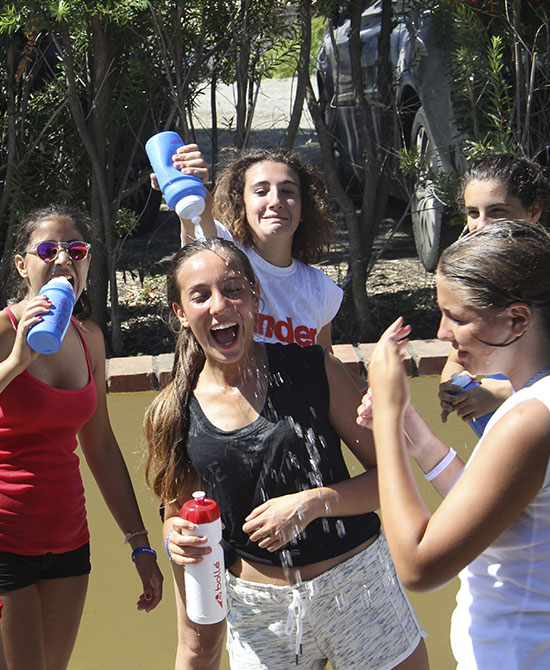 We offer:
Customized fees with deals based on the number of participants. We would also be able to allocate the team's accommodation according to your preferences.
All the coaches would become part of our technical staff and join our team as supporting coaches or coaches themselves, depending on their CV. This would also be an opportunity to acquire new professional and personal competences, working side by side with great coaches and international champions.
All the coaches will enjoy a full accommodation at Jam Camp and will receive a generous and customized welcome kit.
All the coaches will also be able to participate in "Clinic" or other similar events organized by Jam Camp during their stay (free of charge).
Families and friends of the campers will be offered accommodation in nearby structures at a discounted rate.
In case your team is traveling on its own, Jam Camp will offer a coach/instructor that will escort the athletes on their way to the camp and back.