MORE
BREAKING NEWS CAMP 2020
La Jam Camp Academy ribadisce che la sicurezza e la salute dei campers e dello staff sono la priorità assoluta. Il Jam Camp non è solo sport, ma è anche orgoglioso di essere un momento di aggregazione unico e fortemente emozionale!!!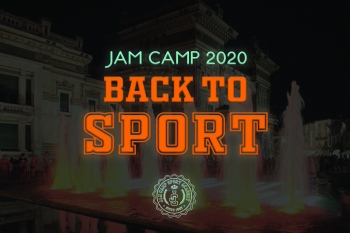 MORE
SIGN UP
DAL 23 AGOSTO ALL'11 SETTEMBRE
JAM CAMP 2020 "BACK TO SPORT"
Nuovo format, location d'eccellenza, un programma tecnico integrato per un ritorno all'attività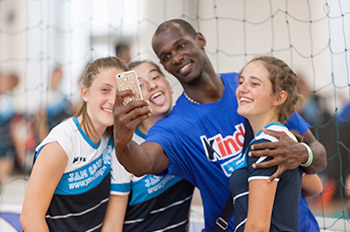 MORE
A well-rounded project in sports and education
Jam Camp Volleyball is a summer "school" focused on volleyball. It is designed as a "technical course" that allows athletes to improve their skills and the basics of the game (Competitive Camp), while beginners have the opportunity to approach volleyball for the first time (Beginner's Camp).
JAM CAMP VOLLEYBALL
24 YEARS OF SPORT AND PASSION
THE BEST VOLLEYBALL CAMP SINCE 1997
Our core mission is to achieve the personal as well as technical growth of every young athlete. Despite 21 years of dedicated work and achievements, our goal is to improve constantly in order to offer a unique experience to each "Jam Camper".
DOWNLOAD THE FLIER
Jam Camp Volleyball awaits you in dream destinations to fulfill an educational and fun experience along with its staff and popular champions. Download the camps flier here.
24
781 activity days
108 weeks
12 Locations
36397
Campers coming from 21 Italian regions and 11 foreign countries.
Athletes born between 1979 and 2010 grew up with us.
318
The greatest coaches and champions from Italy and worldwide have been participating since the very first edition.
2180
Our enthusiastic and highly qualified staff is always on our Camper's side in and out of the court.
OUR CHAMPIONS
"Jam Camp has been a must-go event of my summer since 2005. I LOVE JAM CAMP"
"At Jam Camp I found a new family and I can't wait to go back there and bring my own"
"Oswany Hernandez recommended Jam Camp to me, and after having tried it first-hand I am really excited to go back...see you this summer!"
"The athletes' passion, the beauty of the sport village and the staff's niceness won me over"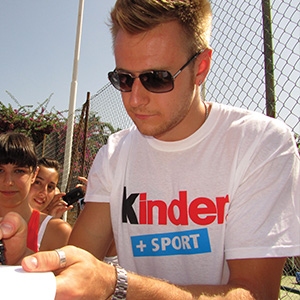 Ivan Zaytsev
Serena Ortolani
Ramon Gato
Martina Guiggi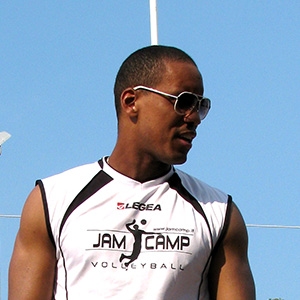 Leo Marshall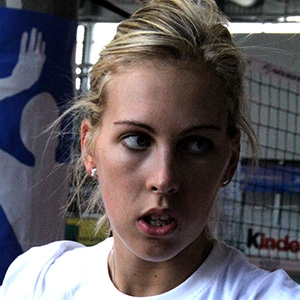 Indre Sorokaite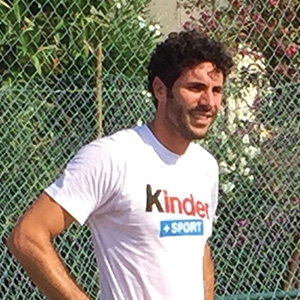 Gabriele Maruotti
Lucia Crisanti
Federica Stufi
PHOTO GALLERY
Unforgettable moments captured in our photo gallery.
STAY IN TOUCH
Keep in touch with your friends and Jam Camp's staff by following our official pages.
You will be updated on all the news in the months leading up to the Camp, and you will be able to see which champions and coaches will participate.
Throughout the Camp, the pages will be updated daily with all the pictures and photo diaries of the Jam Campers.
You can find us on Facebook, Twitter, Instagram, Pinterest, YouTube and Vimeo.
OUR PARTNERS!
We believe in our young athletes and we try and teach them the sport values we endorse.
Winning through fair-play, commitment, sacrifice, teamwork, and always by following the rules is a perfect metaphor for life that helps everyone to achieve their goals.